New Arrivals! What's New About That?
We're always buying books. When you visit our shop, the first thing you notice at the front entrance are all the piles of freshly acquired books. Some days the piles are so high and so deep, visitors can barely walk past. It takes two people working full tilt to keep the front passage clear. But we love doing it because the books are just great--a booklover's dream.
In the last week we've acquired over 30 boxes of mint-condition fiction and non-fiction paperbacks and hardcovers including new European writers, pop culture, recent philosophy, recent essays, vintage sci-fi and fantasy, sports, Indigenous culture and history, Canadian history, vintage arcane, poetry, and eastern religion.
You've got to see this array of riches. New Arrivals make us great!
We're located at 527 Osborne Street just south of the city center. Phone 204-284-4546 if you're lost. Ample free parking in front, at the sides, and out back.
Over 100,000 quality, used books in stock!
New Arrivals! Some great treasures including The Red Book by C.J. Jung (Philemon Series) available in the shop only.
Visit our antiquarian book room for vintage cloth bindings and old leather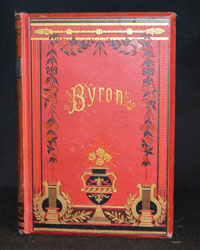 This site is designed and maintained by Karen Sigurdson.
Copyright © 2001 &nbsp Burton Lysecki &nbsp All Rights Reserved
Unacknowledged Legislation; Writers in the Public Sphere by Christopher Hitchens. Signed and inscribed by the author.


.